Own a Corporate Cleaning Group Franchise
Are you interested in starting your own business? Corporate Cleaning Group is looking for driven, business-minded individuals to start a franchise in one of our available markets! Our franchising model provides you with the branding, tools, and education to join a successful cleaning company focused on B2B sales with high customer retention to earn you more profits.
Build an Infrastructure: A strong team empowers you for success, we'll teach you how to build the right team structure. The proper infrastructure allows you the capacity to take on more business and the ability to work on your business, not in it.
Employment Model: We'll share our employment model that provides you with the tools needed and outlines specific detail regarding how and who to hire.
Who to hire: As a small-to-medium sized business owner, you likely won't have your own recruiter. Corporate Cleaning Group outlines the recommended candidate profiles for your team.
Training Model, manuals and procedures will serve as your operational playbook. We take the guesswork out of how to get started.
Road map:  Share in our vision for building an infrastructure for your business operations. Proper planning breeds success.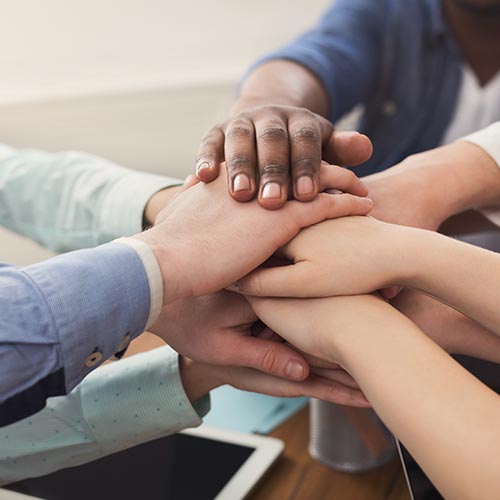 Build Customer Satisfaction
Utilize Corporate Cleaning Group Technology, Methods and Systems to maintain customer expectations and build customer loyalty.
Our Customer Acquisition Team uses a combination of marketing and inside sales to provide you with new business leads, regularly and on an ongoing basis.
Corporate Cleaning Group leverages it's Niche Market expertise to grow business within the church, school, healthcare and general business fields.